NEW 85-88 XR4Ti Aluminum Coolant Tanks Now Available:
https://www.ebay.com/itm/192583927170
( <- ebay link. If you don't use ebay or prefer to buy one directly:
merkurdriver@gmail.com
)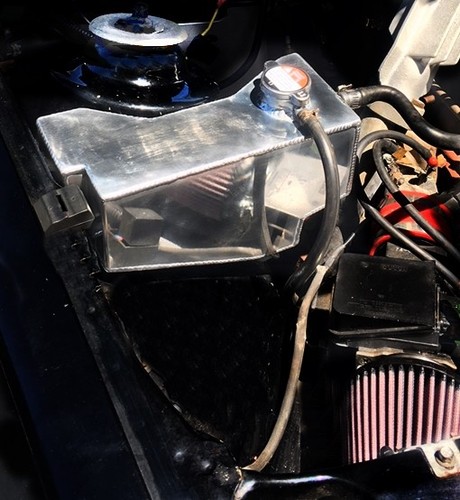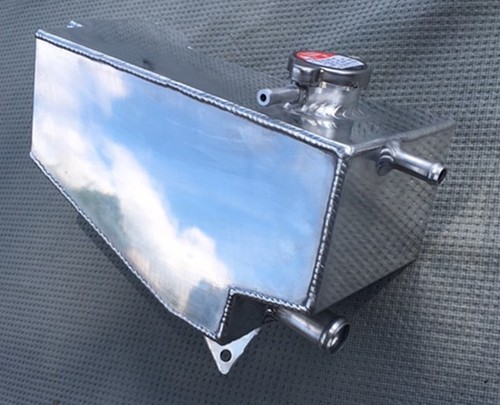 New MERKUR DEPOT aluminum coolant expansion tank for RH right side mounting location.
Requires bolts ran upwards from the bottom creating a threaded stud in the engine bay. Once you have a threaded stud in place nylon or rubber spacers can be added before the tank is fitted to adjust the height of the final tank mounting as it will need spaced away from the body of the car (picture shown to illustrate mounting technique).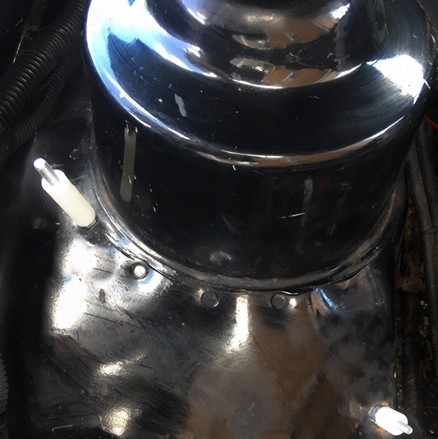 Installation is simple, but if you are concerned with mounting hardware we can supply bolts and spacers upon request.
Primarily designed to compliment our "shorty" aluminum radiator installation in 1985-1988 Merkur XR4Ti, however it can easily be used as a replacement for stock (XR4Ti) set ups using one of our silicone Y hoses that eliminate the need for the middle hose on the coolant tank.