Well, things are moving along again.... I literally have three steps left:
1. Install new rear brakes - replacing the Taurus/TurboCoupe with Tim's Focus setup
2. Replace motor mounts - who knows how old stock mounts with Rapido gel mounts
3. Replace TurboCoupe T5 with Mustang T5 - new input shaft, MDL adapter, and new Sachs clutch
Sunday I knocked out #1. Totally painless operation. I had to reuse the axle nuts (obviously)... but found a great way to torque them down!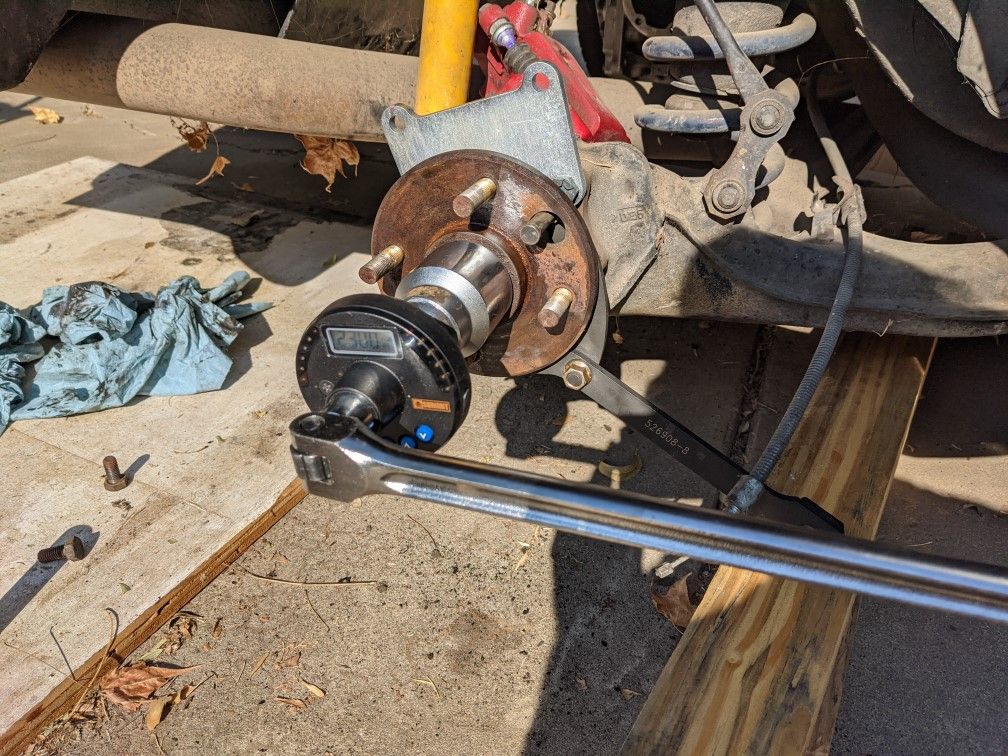 Hopefully next weekend I can pick up a transmission - I already have the clutch. I wanna do the motor mounts last so they don't get tweaked swapping transmissions around.