Yay! The board is back!
Got my order from McMaster on Saturday, which was a pleasant surprise. Just about perfect: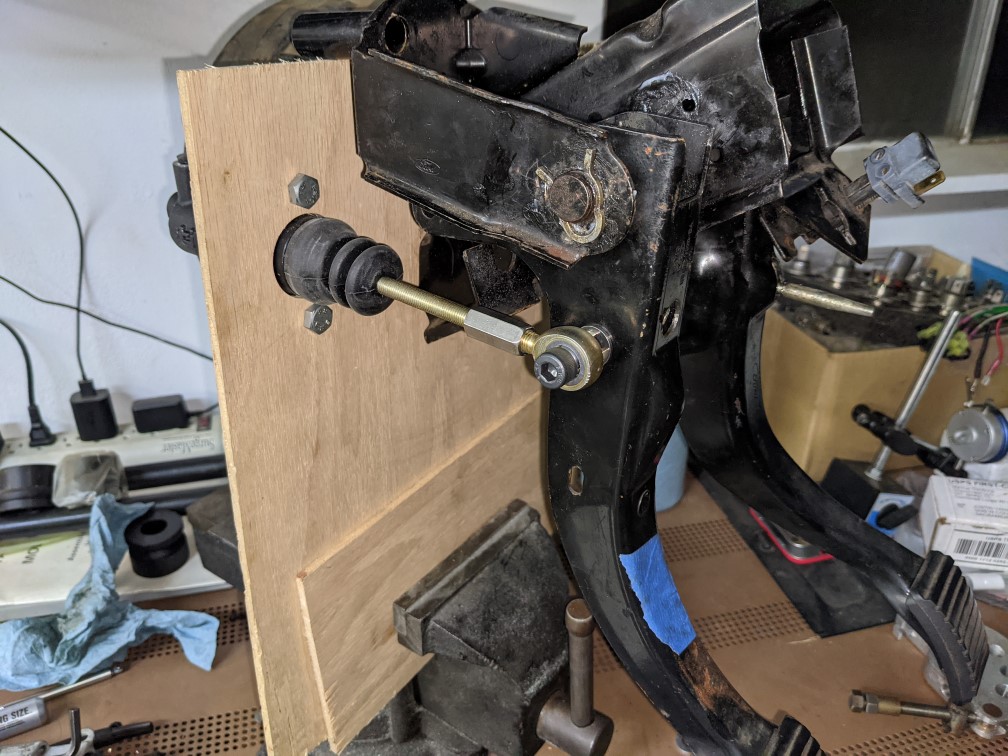 These are the pieces: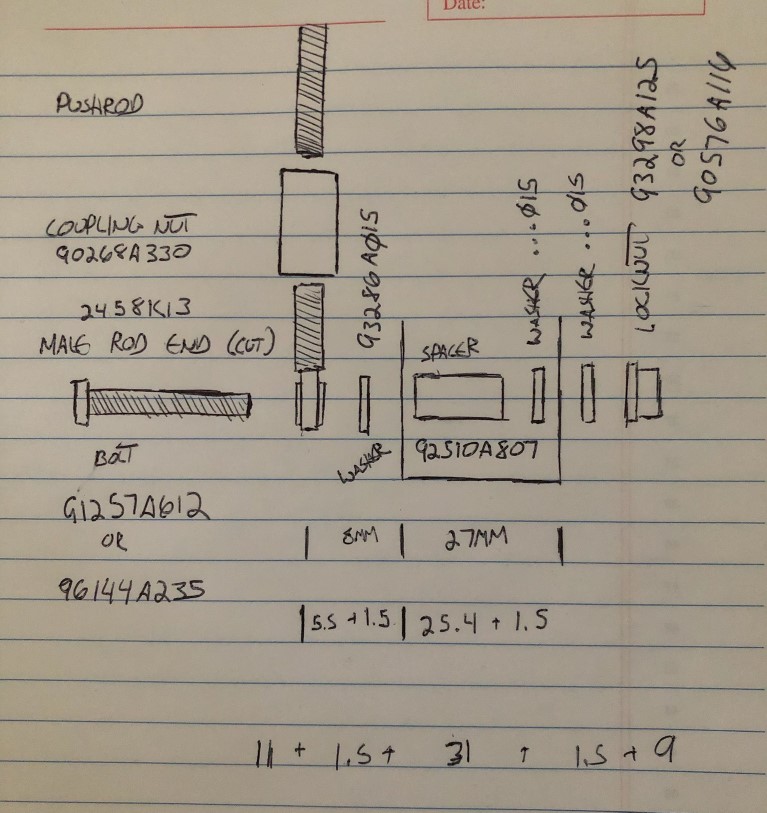 I used an 8mm bolt through a 5/16 ball joint because going metric gave me access to 12.9 allen bolts... but there are part numbers in there for grade 8 hex bolts just in case. The allen obviously worked out great.
My screwup is that I thought a washer between the ball joint and pedal would be sufficient, but it's not. I need an 8mm spacer there. I made one, but I do not have adequately precise tooling to get a good result
so I will just go buy something.
I drilled some pilot holes in the firewall using the template: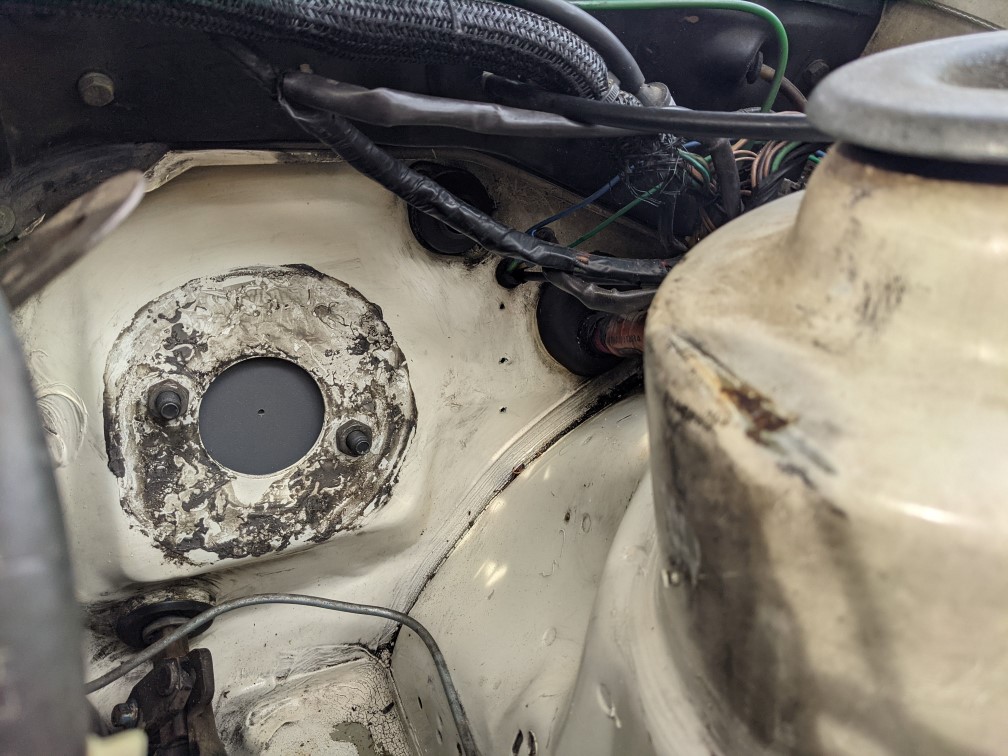 I realized too late the top hole is about 1mm off, but it's within acceptable margins.
I bought this hole saw for the body of the master cylinder:
https://www.amazon.com/gp/product/B01I41775C/
It's a BEAST. It ripped through the firewall like butter. I was worried about the difficulty of this part due to cramped quarters, but, man, just never underestimate the value of a good drill bit.
The master cylinder fits perfectly.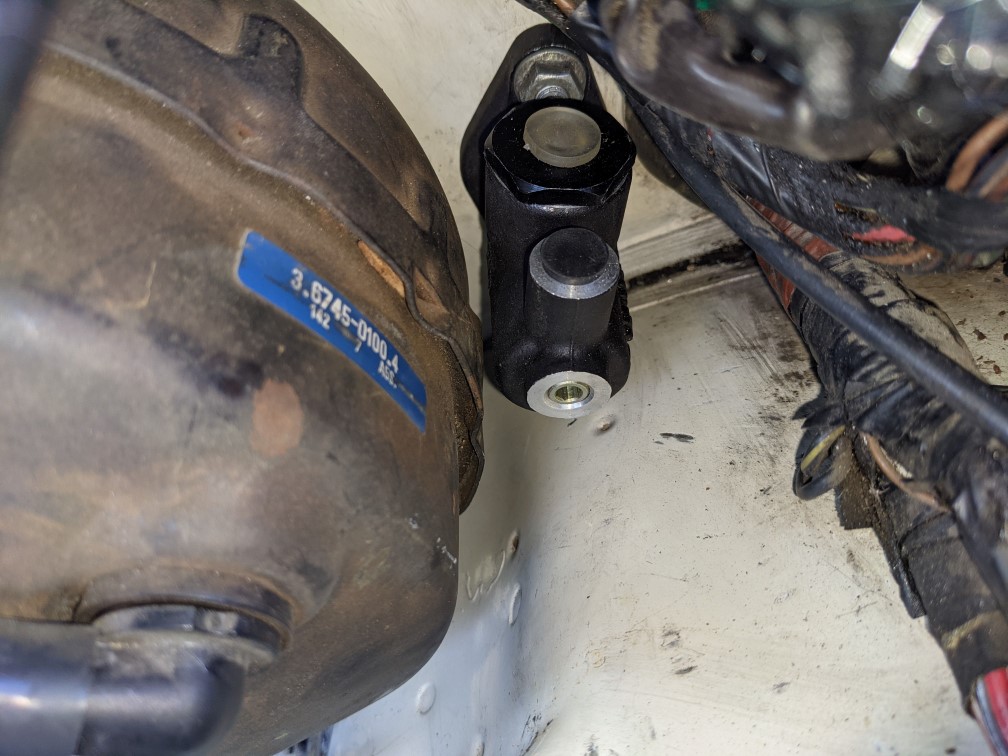 About 4mm between it and the booster, but there's no reason they'd rock laterally so that's fine. There is plenty of clearance underneath, and it looks like there is adequate clearance at the end for the pressure line - though I still have the option of feeding it from the top. I'm pretty sure it is gonna be too high to get fluid from the brake fluid reservoir so it will need its own, but there's room for that for sure.
I can't in good conscience just put it back together, so next steps are going to be redoing the brake line that runs to the passenger side, and remaking the fuel feed & return lines. I think that should be pretty straightforward... famous last words.