I hope this thread will help other install
Mustang
gas
/fuel tanks into their XR4Ti.
The reason I decided to go with the
Mustang
tank was because I could obtain everything for just under $300 with a good amount of the parts being brand new.
Parts Needed
83-97 Ford
Mustang
gas
tank
Fuel pump
Fuel pump unit for above
gas
tank
Fuel level sending unit for above tank (I am just using it to fill that hole in the tank for now) the
Mustang
one does not work with the Merkur fuel gauge.
Level sending unit and fuel pump unit plugs off of 83-97
Mustang
(easy to find junk yard part)
Breather for top of
Mustang
tank (easy to find junk yard part)
Gasket for fuel filler neck into the
gas
tank (easy to find junk yard part but recommend buying a new one) A.K.A. Vapor Valve Seal
Fuel filler neck for
Mustang
(easy to find junk yard part) this may not be necessary, but the rust from my Merkur
gas
tank had spread into the filler neck so I decided to replace it.
Fuel hose to fit around filler neck (It should be 2-1/4") I had some laying around and it fit perfectly
2 hose clamps for above fuel hose
2 longer bolts for fuel tank straps (twice as long as stock with same thread pitch which seemed like M10)
Ford fuel line repair kit (package shown below)
The inside of my original tank which needed to be replaced.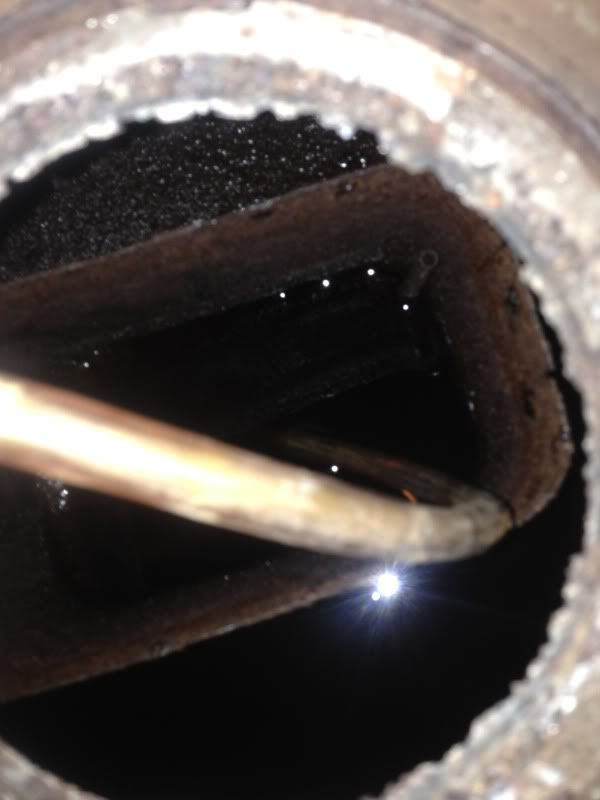 The corn dog, I mean fuel pump and level sending unit.
The new tank with level sending unit in and breather.
Mustang
plugs for fuel pump and level sending unit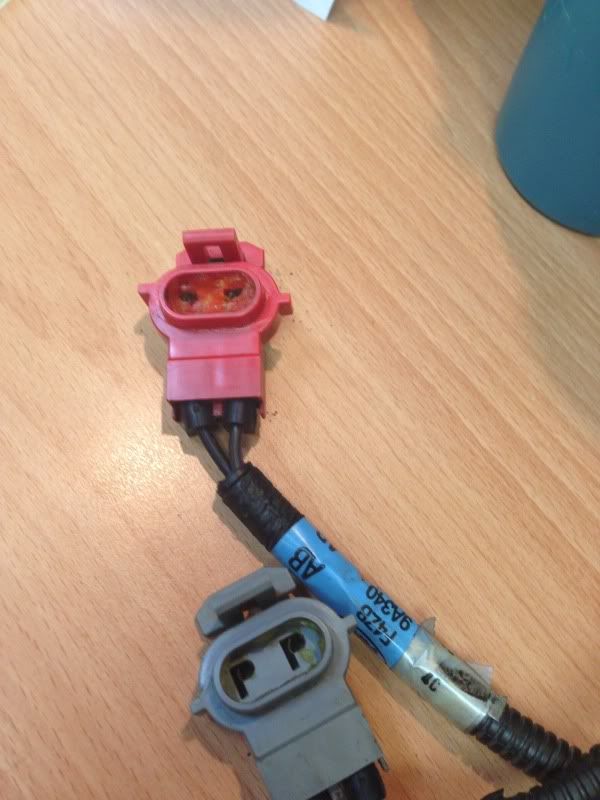 All set up from some of the original padding from the stock tank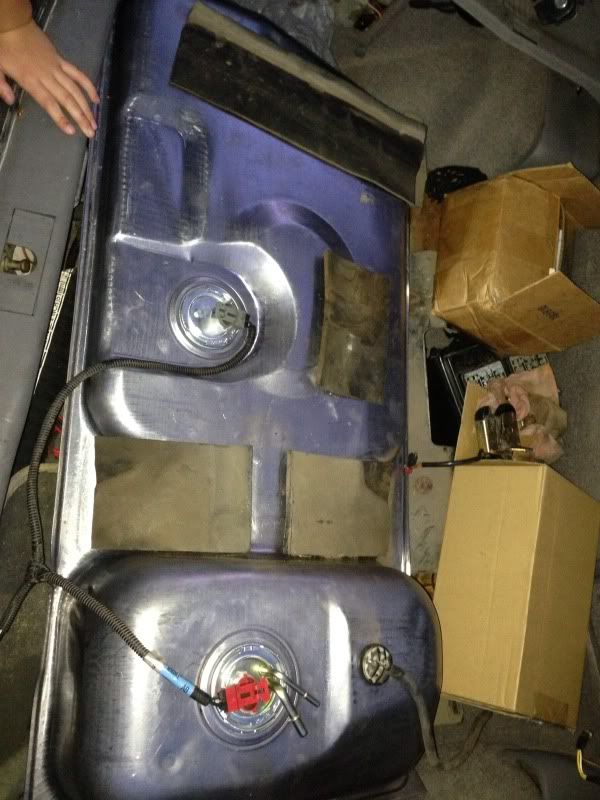 Notice how the one fuel line is larger than the other. This is why the fuel line repair kit was required. I replaced the line at the pump and cut the existing line and spliced the 2 together. Everything need for this came in the kit below.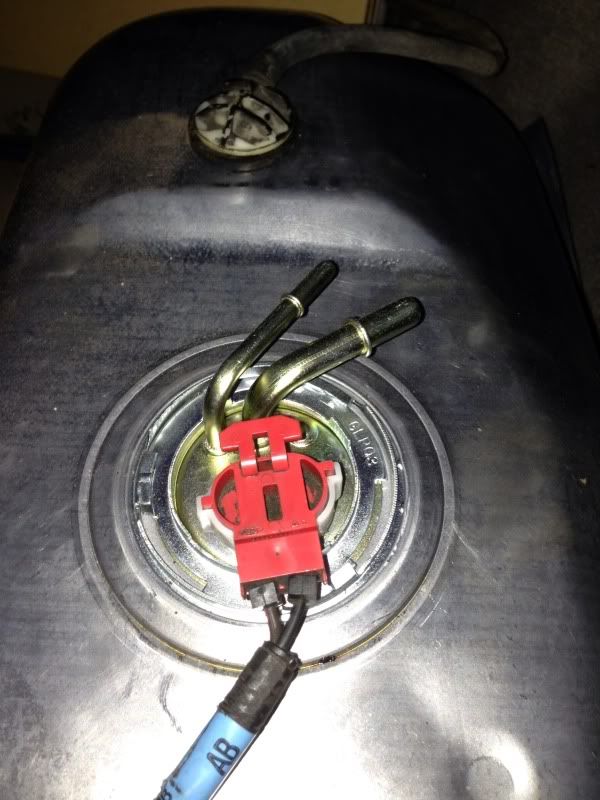 Plugs connected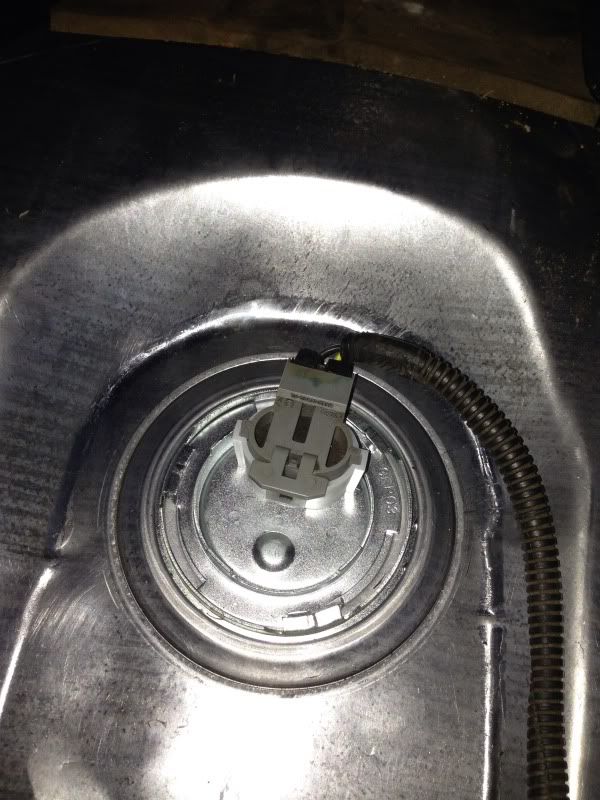 Splicing the fuel pump unit wires to the Merkur wires. Brown to brown and black with pink/red stripe to black with pink/red stripe. These are the 2 thicker wires that are on the 3 prong plugs from the Merkur. Take this time to fix your rusted thru exhaust with the
gas
tank out of the way.
Cut the filler neck just above the bend so that you can slide the fuel hose onto it without fighting to get it around too much of a bend. Don't forget to slide on the 2 hose clamps before sliding the hose into place.
Larger fuel line on fuel pump unit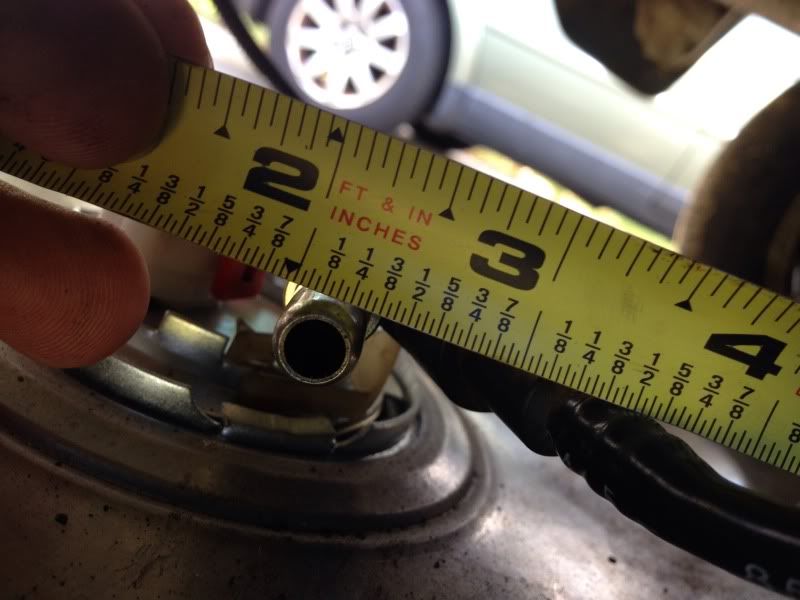 Let me know if you guys have any questions.